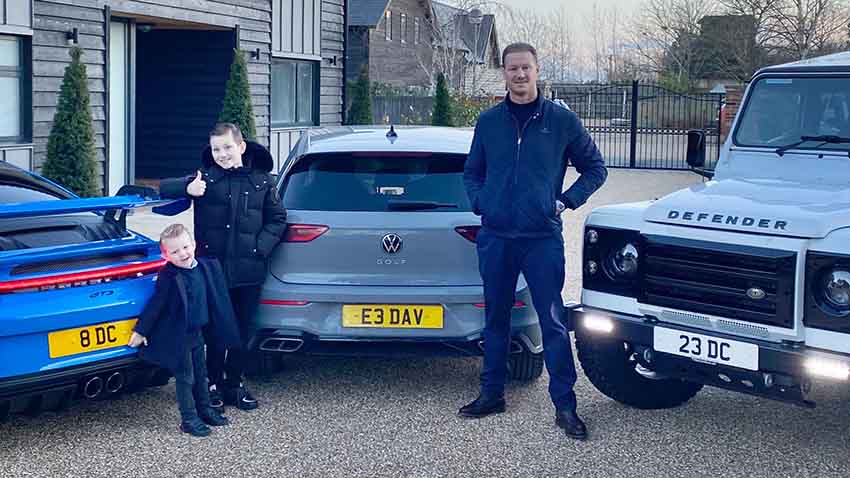 Hard-earned Success
It's interesting how some people's lives go through markedly different phases - almost complete changes in direction - while others seem to know what they want pretty early, and consequently tread a pretty straight path from then on. David Curtis seems to be one of the latter.
David left school as soon as he could, in order to pursue a career in construction, which was pretty much a family tradition. As time went on, David took over the family business and Curtis and Sons is still going strong today.
Specialists in surfacing and civil engineering, the company was founded in 1963 and is based in Buckinghamshire and Cambridgeshire. Curtis and Sons tackles domestic and commercial jobs of all sizes, from a modest drop-kerb installation to extensive commercial drainage or surfacing projects. Since 2003, much of their work has been provided by local authority contracts.
"I hope that, one day, my sons will carry on the business, as I did," David says.
Hard-earned success brings rewards and David, like many other business people, has a liking for nice cars and good private number plates. In fact, his enthusiasm for personal registrations, like his vocation in construction, has roots going back to his younger days.
I've always had a strong interest in cars and number plates, and I am very pleased to have purchased all my plates from Regtransfers," says David. "I have owned E3 DAV since I was 18 years old. More recently I have bought 23 DC, my birthdate and initials, and my newest addition, 8#160;DC."
David is pictured above with his two sons, Nelson (left) and David Jr.