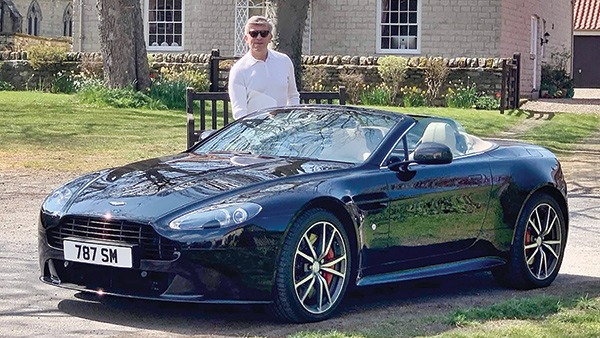 Car pool
Steve Martin inherited a love of cars from his father.
"Over the decades, when I was growing up, my dad changed his car every two years. From Cortinas and Granadas for the family, he moved on to RS Turbos, Capri 2.8 injections, Jaguar XJS, Mercedes SL and others as we got older, so I was always involved with cars. My dad wanted to buy an Aston Martin back in the 1970s and '80s but he could never justify or afford it but I remember going with him to see DB4s and DB5s when I was a young boy."
"My own portfolio of cars started with an XR2, then an RS Turbo, a BMW 325i Sport, a BMW 330i Sport and then a 440i M Sport, but I always wanted an Aston Martin and for my 50th birthday I decided to treat myself.
"I'd been looking for a couple of years and then, while sitting around the pool on holiday in Croatia, I saw the Vantage in a picture on a website. It was three years old, had done just 1900 miles since new, and the specification was as high as you could get, especially with the sandstone beige leather interior. That was it: it was a no-brainer.
"I phoned the showroom in Edinburgh and asked them to send a video of the car. Once I'd seen that I put down a deposit on the car. You can imagine the discussion I had with my wife, Sarah, who was sitting with me by the pool!"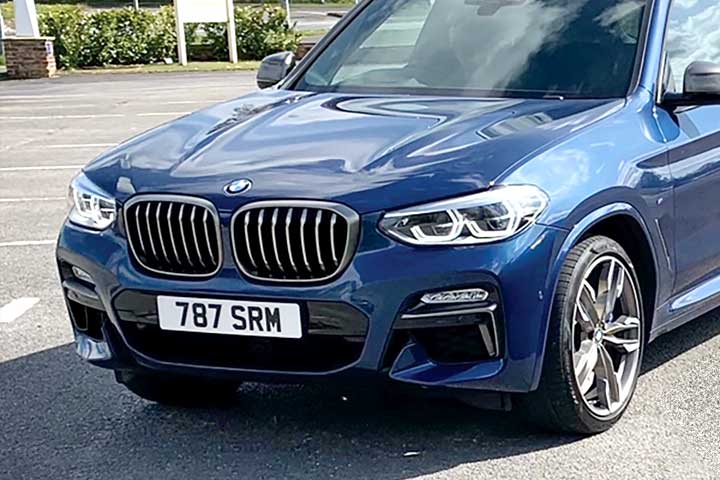 The purchase may have been a big one, but Steve has certainly taken good care of his investment. "The car only comes out in dry weather," he says, "and, even today, it has only 3400 miles on it.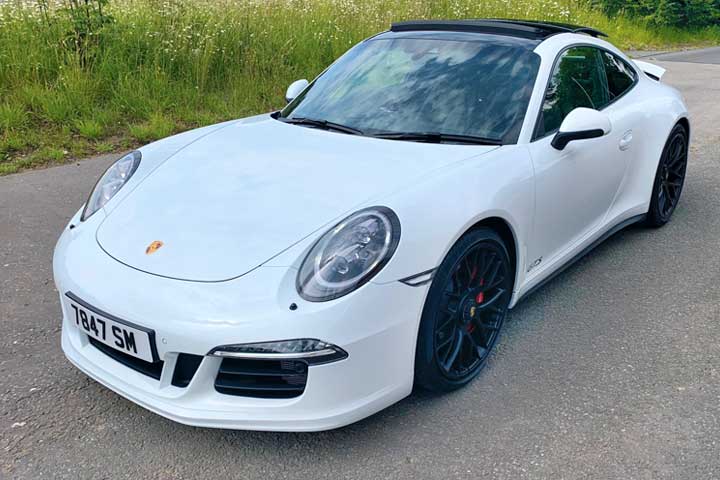 "I had a personal plate, 7847 SM, which started life on my BMWs over twenty years ago but then went onto Sarah's car. When I got the Aston Martin, I transferred the plate off my wife's car and onto the Aston, which left my Sarah's car a bit bare!
"I decided to get another plate for my wife, which led me to Regtransfers to source 787 SRM (Sarah Rachel Martin) for her BMW X3 M40i. Then I wondered if there was something similar to match it, so I asked Regtransfers to see if 787 SM existed, which it did."
787 SM now adorns Steve's Aston Martin but he retained his original 7847 SM personal number plate and has recently placed it on his latest acquisition - a 911 Carrera GTS.
It's really nice to have the matching plates. The service provided by Regtransfers was excellent, especially in sourcing the two unreleased registrations.
Create your perfect personal number plate easily with our 'Make Your Own' tool. Build your own custom registration by selecting the characters you want, then submit your choices to see if your perfect registration is available!