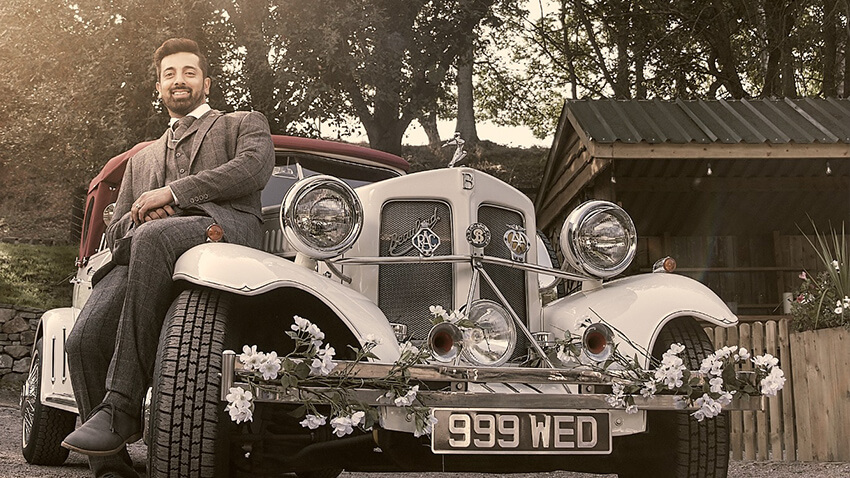 Call 999!
Ash Patel is an avid reader of our magazine and decided it was finally time to share his own number plate story.
During the week, Ash is busy with his full-time job but at the weekend you may find him chauffeuring classic cars for various events.
Our relationship with Ash started in 2017 when he purchased his first number plate from us for his Mitsubishi Evo 5. He described the process as easy: 'typing in EVO and scrolling down until I found the one I wanted.' He decided upon the number plate EVO 903V.
Although the number 903 didn't have a particular meaning for him, the 'V' following it did. As V translates to 5 in Latin, Ash considered the number plate a dream fit for the car. If Ash ever decides to get his hands on a Mitsubishi Evo 9, this vehicle registration would suit that car nicely too.
Ash Daisy
That was only the beginning for Ash. He purchased his dream number plate with Regtransfers after a wait of nearly 16 years. After negotiating the final price with a member of our team over the phone, he was able to buy the private registration ADA 15Y. The registration number stands for 'Ash Daisy,' and in his words is quite frankly "just perfect."
You may be wondering, why Daisy? It is a nod to the good old days when Ash would meet up with friends from the Ford RS Owners Club to attend events. Even though they used to set off together in an entourage of Ford Cosworths, he would always be the last to arrive.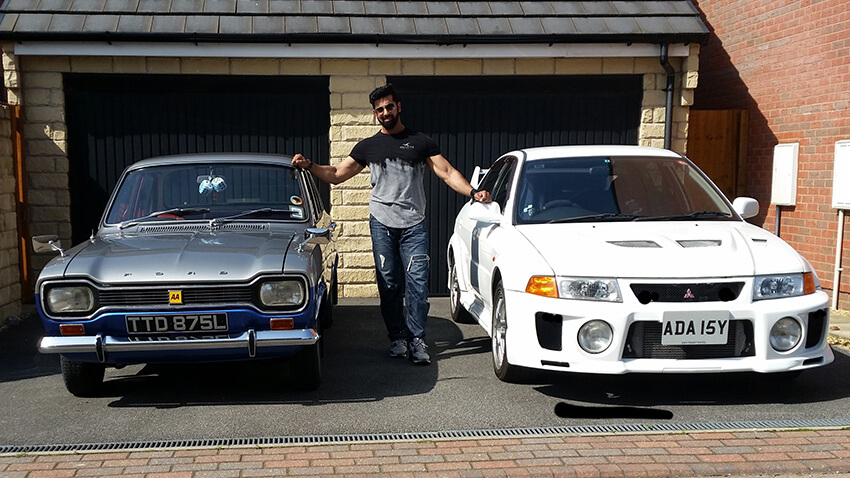 This earned him the nickname Daisy: a reference to the character Daisy Duke from The Dukes Of Hazzard movies and series.
As may be obvious by now, Ash has a real passion for classic cars. "I would rather have a Vauxhall Frontera 4x4 than a top-spec SVR Range Rover. It just doesn't do it for me I'm afraid. I want to drive the car, not the car drive me if you know what I mean."
Something special
It appeared that the venue owner for his nephew's wedding agreed with this sentiment. He was full of praise saying, "now this is what I call a classic wedding car," when Ash brought his 1972 MK1 Ford Escort and 1949 Cadillac Sedanette to the venue. The cars attracted the attention of the other guests and added something special to the wedding.
This reaction prompted Ash to transform his passion into a fully-fledged business. He started by purchasing a traditional wedding car, a Beauford Tourer, to hire with the 999 WED registration he had purchased from Regtransfers. Despite this, he was still overwhelmed with requests to hire out the Cadillac Sedanette.
Ash proceeded to double down on his idea by purchasing the 999 WDN plate for his Cadillac and made that available to hire as well. Of course, we were happy to help by providing that matching number plate too.
Just like that, 999 Wedding Cars was born, forming the perfect marriage between Ash's love for classic cars and business.
We have a feeling that this won't be the last time we'll be hearing from Ash. He will be on the lookout for the perfect registration for his MK1 Ford Escort, hopefully, adding to his already impressive personal number plate collection.
---
The above article appeared in Issue 55 of The World of Personal Number Plates, our very own free magazine.
Looking for new and unique ways to market your brand? Check out our other customers who have bought personal registration numbers to promote their business.