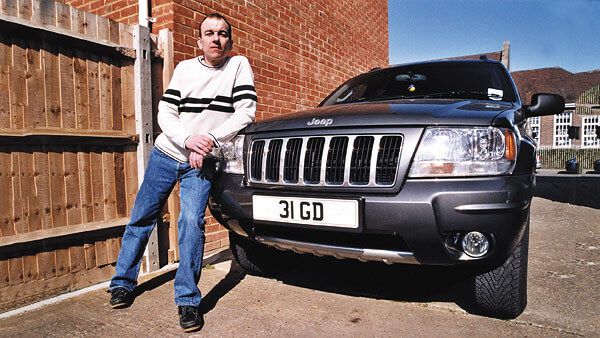 When it comes to waste George Anthony Devlin is the man to call. He has been involved in the industry for 25 years, owning his first tipper lorry when he was only 23 years old. There isn't much he doesn't know. Most of this time he has worked on his own but for a few years he was general manager at Gowing and Pursey, the largest waste skip company in London.
He dealt with all aspects of the business and the experience he gained was invaluable, eventually proving to be a very useful asset.
Whilst working in London, George decided to become a taxi driver and got his Green Badge in 1998. He even passed 'The Knowledge' by driving around London in his roll-on, roll-off waste lorry, which is a little different from the usual clipboard on a bicycle. It was at this time that George bought his first cherished number plate R1 GAD which he initially put on his taxi and still owns to this day.
When George and his wife, Shirley Ann, moved out to Dunstable in Bedfordshire, he was determined to set up a new waste business of his own. Armed with a lifetime's knowledge of waste disposal and the difficulties and safety issues encountered in the narrow streets of London, George came up with the idea of MINIBINS The Access Friendly Skip.
His business knowledge gained at Gowing and Pursey helped get MINIBINS up and running efficiently from day one. He is in fact, the first person to put roll-on/roll-off bins onto the back of a Transit-sized van. These 5 cubic- yard skips are based on the large 32-tonne commercial versions but these skips can be placed conveniently anywhere you wish. They can even drop them into your garage if needs be.
They are low-level, so no heavy lifting. On delivery there are no flaying chains to duck out of the way of and you won't get several broken pavements as you would from the stabilising feet of a traditional skip lorry.
Being square they are more user-friendly and avoid many of the health and safety issues surrounding the use of large skips. That said, they still have the capacity for most occasions.
Well before he actually started Minibins in January 2004, George checked out the Regtransfers.co.uk website and purchased his first four number plates knowing they would be ideal for the company once it was up and running.
They all had his initials (GAD) on and were prefixed by R10, R20, R30 and R40. The plan was to put them on each of his first four vans. The reason he chose the "R" prefixes was to follow on from the R1 GAD that he had purchased years before, thus maintaining continuity.
In fact George also has R50 GAD currently waiting to go onto another van. R1 GAD will eventually go on his first brand-new van, which won't be too long now and his dream of a fleet of easily identifiable vans is now well under way.
One reason why George wanted easily recognisable registrations was to make administration easier. For example, when paying congestion charges, trying to remember registrations such as BW51 AMK when filling out forms is made so much easier by these distinguished registrations.
George's interest in personal number plates also spills over into his private life. He has a Grand Cherokee with the registration 31 GD on and he also owns 29 GD.
His wife Shirley Ann, who works equally hard looking after the administration side of the business, is also into personalised number plates, proudly displaying R1 SAD on her own car.
George says of his purchases, "Not only do these number plates help to create a corporate image, but they also look good."
In closing George added "After all, I'm a man with champagne ideas on light ale money".
www.minibins.co.uk
© Regtransfers.co.uk – The World of Personal Number Plates Volume 2 Issue 2
---
More great examples of businesses taking advantage of the marketing power of private number plates: