Testimonials
Customer satisfaction is Regtransfers' top priority as is our first-class customer service.
---
Trustpilot rates us as 'Excellent', with 6,494 reviews. Regtransfers are rated 9.7 out of 10.
See our reviews
---
Sent by customers
Here are some of our customers' comments. If you'd like to contribute your own experience, send us a testimonial via our Feedback form.
---
My not so special car is now special to me. Thanks. Good service all round.
I'm very pleased with the result. Thanks for all your help.
The whole transition was so quick and easy from buying the plate to getting it on my car.
Thank you so much for everything. So happy with my new plate, and the entire experience. Will highly recommend you and your team for such a smooth and easy process.
Thanks, Ben from Regtransfers, for sorting the registration plate. You're a total professional.
Regtransfers were more than helpful through the process, offering a quick and professional service.
I would like to thank the whole team for making the whole process a breeze. I would definitely recommend Retransfers to a friend.
The experiences I have had with Regtransfers have been first-class. From the vast library of registrations that you carry to the very competitive prices. From the very speedy and knowledgeable response from all operators to the listening and response skills. Having shared what I was looking for, they came back quickly with potential opportunities and if they didn't have it in their library they went and found it. They regularly make follow-up calls to see if there is anything else I am interested in or have any of my vehicle situations changed. I purchase from them with the knowledge that I am getting real value in terms of plates and service. I have tried various other company's and they fall short on one or more of the above areas.
Excellent service from a friendly, helpful and efficient member of your sales staff.
Thank you, Regtransfers, and especially Charlie for helping us secure our perfect plate, which looks fantastic on our new car. Will surely be purchasing further plates to add to our collection. (Repeat customer since 2006.)
Regtransfers website is great and easy to use. The staff are very helpful and knowledgeable. They are open seven days a week so are very easy to contact. I would highly recommend them and will carry on using them for the foreseeable future.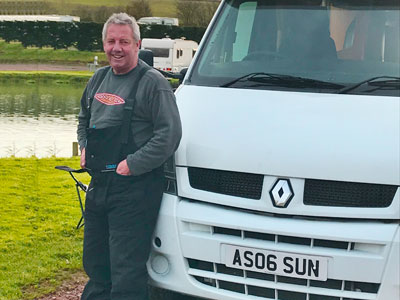 The service we got from Regtransfers was excellent. From start to finish, the whole process was easy and all went through very quickly. I would not hesitate to use again and can highly recommend.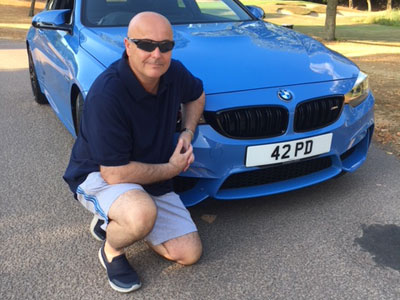 We were really impressed with the service we received from Regtransfers.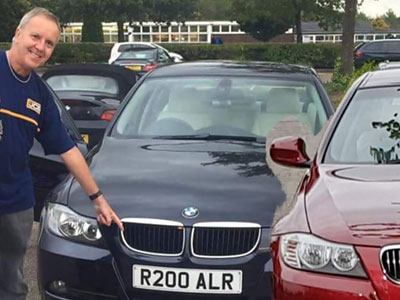 Thanks to Regtransfers for making my cars that bit more unique and personal.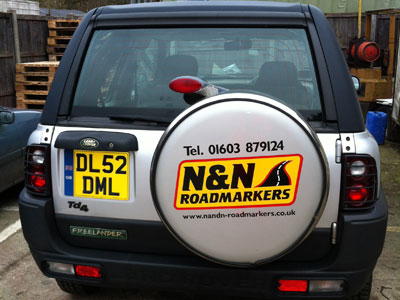 Just a very big thank you really, for the no-nonsense quick and efficient way in which we were able to purchase our perfect number plate.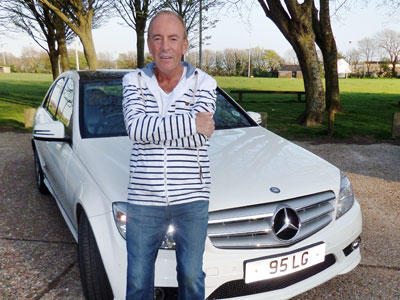 Dealing with Regtransfers is as good as it gets. These guys know their business inside out.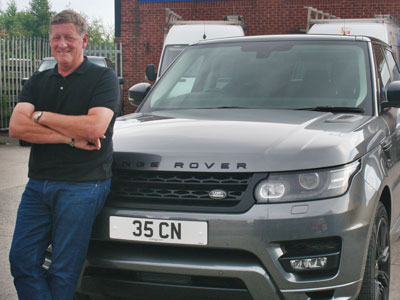 It has always been so easy to purchase through Regtransfers. The plates are always ready to be put on the vehicles within a few days.
It is prestigious, it doesn't devalue, doesn't wear out or go out of fashion.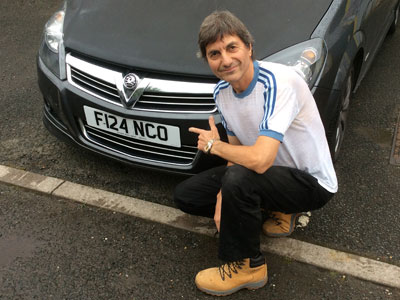 I would like to thank your sales adviser Kirsty, who was very helpful.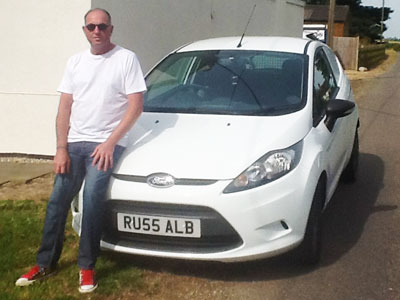 Regtransfers made the whole process of owning my dream number plate quick and easy.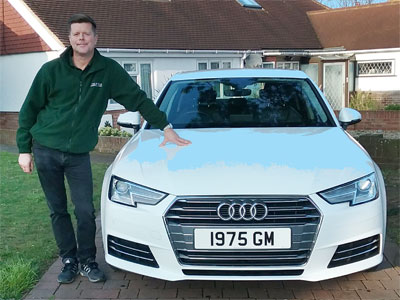 Big thanks to your sales adviser, Sara, who found the number plate for me and made the purchase simple and stress- free.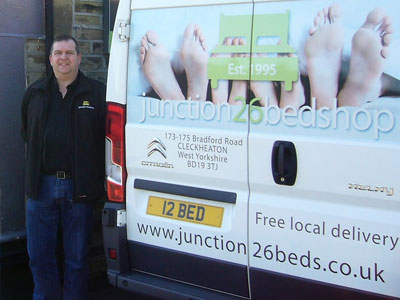 The process was very straightforward and everyone was very helpful with the sale and transfer.
Just a quick email to say thank you so much for so much for all of your efforts with my plates – they arrived in the post on Saturday morning which was my 40th birthday so it was perfect.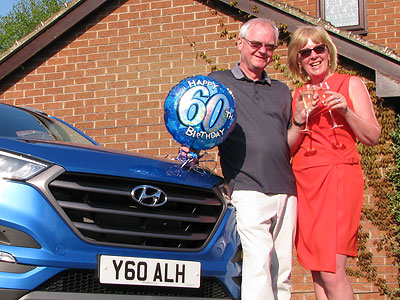 It was a great service which made the whole process really easy for me. [Your sales adviser] Derek even arranged for the plate to be put on retention, pending my birthday and that just left me needing to buy the car to put it on.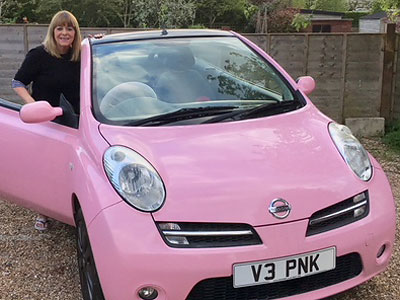 Thank you for your extraordinarily fast service.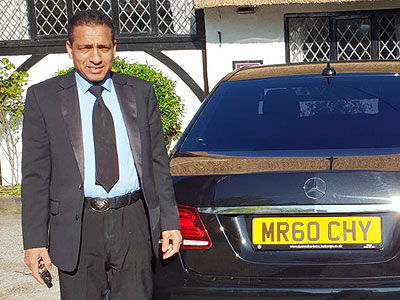 I purchased the plate in late March and the process was completed early April. The new log book came within three weeks. I am very happy with the services. Thank you.
Excellent service from [your sales advisor] Ben Monks. Very pleased with the product. Thank you.
I have now bought five private plates from Regtransfers. The transactions were hassle-free and [your sales advisor] Ben was very informative and kept me up to date with everything.
The person that dealt with me was friendly and did everything very quickly. I had no issues. Everything went very well.
Thank you for a truly excellent service. Very prompt. Superb communication and excellence. This is the second number I have purchased and I am truly delighted with your service.
Very good. Top marks. Used you twice now without a problem. Fast and easy and brilliant customer service. Thanks again.
I have found the staff that dealt with all my purchases polite helpful and professional. Thank you.
Very professional, kind and helpful from start till end. 5-star service, especially [sales advisor] Mason Wallis who helped me throughout.
Fantastic service from the beginning to end. We are very impressed. Definitely recommend this company.
No hassle, from start to finish.
Thank you, Ashley. What a great team you are at Regtransfers. Thanks again.
Regtransfers have been brilliant. My experience with them has only been positive from start to finish. They have been so helpful and have made what I thought was going to be a complicated and daunting experience, so easy and simple. Nicola was extremely friendly and helpful. I am over the moon with my new number plate. Thank you, Regtransfers, I'll be recommending you to others.
Having used Regtransfers before, and been nothing but very pleased with the quality service provided, I would never consider using any other Company for a similar transaction. Your staff are pleasant, easy to deal with and are always more than helpful in answering questions.
Polite helpful and of the utmost speed.
Excellent service and expertise throughout the whole purchase and transfer process.
First-class service from start to finish. Very quick and efficient. Staff are very helpful.
Thanks to your sales advisor Kim Keegan for her help from enquiry to purchase completion. Would highly recommend Regtransfers. Many thanks.
Everyone we dealt with was very polite and helpful.
Noah is an absolute credit to Regtransfers. Simply a superb experience from start to finish.
Great service which enabled me to get back the original registration of my newly purchased 1983 classic. Delighted!
From day one Darcy was always there to answer any questions I may have. Darcy was very friendly and willing to help, returning calls promptly and updating me throughout the process of the purchase. I can't thank her enough.
I have been very pleasantly surprised about how easy this process has been. Never having bought a private plate before, I had no idea what to expect. It has been completely effortless. Well done and thanks.
I'm so happy with my new number plate. Everything was so easy to do. I feel so proud, driving now.
Excellent service from start to finish.
I am very pleased with my recent purchase and would like to say a big thank you to your sales advisor Anthony, who worked very hard on my behalf.
They were extremely helpful. The service was very quick. So easy. Would definitely recommend.
The process was very quick. I was very pleased with this service.
Outstanding. Service excellent from start to finish. On placing my order and through to completion, I was kept well informed. Will definitely use again and recommend the firm to family and friends.
A1 customer service and polite staff, quick transfer and a pleasure to do business with.
I had a 5-star experience buying my latest personalised plate from Regtransfers. A lovely fella called Mason helped me from start to finish and has made sure I've been kept in the loop and updated throughout the entire process. Had no problems at all. Mason took care of everything and only a week later I had the plates and confirmation I could officially put them on my car. Couldn't have been easier. Mason is an awesome employee and I hope his boss reads this. Top job. Thanks, Mason and Regtransfers, will be needing another plate in about a years time so I'll be back!
I was very pleased with this transaction and will use them if I wanted to buy another plate.
Your sales advisor Sara has been amazing. I could not thank her enough for her gentle and professional approach.
Very easy to use, with no complications. All transfers done hassle-free. Second time purchasing a plate through this company. Highly recommend.
Very reliable, quick and helpful.
The service and care I received was first class.
Absolute top notch customer service. All staff we communicated with were very accommodating and happy to help, without any pressure. Would Highly recommend Regtransfers.
Ben was very informative from the outset. Kept me updated as to its progress. A good customer relationship and very professional.
We would like to thank [your sales advisor] Charlie for her total commitment in securing my husband's new number plate. She kept us updated every step of the way and the transfer was completed successfully today. We are extremely pleased with the new registration number and would recommend your company.
[Your sales advisor] George handled the transfer of my registration. I couldn't believe how quick and easy the process was. Fantastic!
Just wanted to say big thanks to [your sales advisor] Beverley and the team at Regtransfers. Easy transaction all round. Very professional.
A huge thank you to [your sales advisors] Ben and John for securing my new plate. Not only am I delighted with the outcome, I am more than happy with the way Regtransfers dealt with my initial enquiry, kept me advised throughout and the follow up after settlement. Excellent customer service and an example to others. Very well done and greatly appreciated.
Please pass on my thanks to your sales advisor Noah Wyatt, who kept me informed every step of the way in the process of obtaining my new reg and explained everything clearly and easily for me to understand. Great job, thank you!
Just wanted to say what a pleasure it has been dealing with you again. Completely hassle-free sale achieving the sum promised. I am indeed very happy and look forward to doing business again.
From start to finish, everyone contact with was very helpful and always called back and kept me informed. I would recommend you to anyone who would like a private plate.
Found the whole purchase absolutely fantastic. Got the perfect plate for my wife's car that I bought her as a treat. Regtransfers dealt with everything and very quickly as well. Always in contact with every step and even on phone, when I needed advice, they were excellent. Thank you for all your help.
Your sales advisor Kim has, yet again, managed the process really well. This is the third plate I have purchased.
One of my customers recommended you guys, and they were right. Everything has gone very smoothly and quickly.
Thank you for your help and the manner in which you all dealt with selling my private number plate. Everybody concerned was very helpful nothing but praise.
Absolute brilliant and efficient service.
Cannot believe how easy it is to change your plates for great prices. The speed was fantastic. All very smooth and easy to complete. Thanks.
We have been very pleased so far with the service we have received from you and will have no hesitation in using the company again or recommending them. Thank you.
Hi, all. Great service throughout. So efficient. The plate arrived within two days and the registration completed within 10 days. I bought this registration as it has my initials, but also because I was rewarding myself for being teetotal for five years this month hence the T33 ['Tee']. Can't believe my luck getting it and a great reminder of my success. Thank you for helping it run so smoothly.
Great service company that knows how to treat its customers. Thanks so much and well done.
Dealt with by Max. Always helpful and polite and responded very quickly with any query I had. The transfer was completed very quickly which was even better. Brilliant.
Thanks, Louise, Well-handled
Great process throughout. Web to order etc, all via great staff
The purchase was handled professionally by Zoe and John. I could not fault the way they guided me through the whole process which culminated in John securing the number within my budget. This is the third personalised plate I have purchased through Regtransfers and I would not hesitate to recommend them as the first stop for securing the number plate you have always desired. Thanks to everyone involved.
Fabulous service first class. Kept me in touch with every step of the process and very fast.
This is the second private plate that I've purchased from you. I was very pleased with the transaction, easy and simple and I called to speak to someone for my purchase rather than online as I like services a lot more personalised. Thank you once again. I will be using you again for my next purchase.
Your sales adviser, Ed, explaned everything that I didn't understand. Everything went smoothly, thank you all very much. Cheers.
The whole process was extremely easy and quick thanks to a very professional and helpful staff who kept me informed by email the whole way. We would certainly go with this company. Well done guys.
Fast, no fuss and simple process. Thank you.
I would just like to say that I have been after M1 SHA reg plate for over 24 years and was so pleased to have seen it on your website. I just wish to say big thanks to Brad for the faultless process from start to finish.
Derek was amazing and answered all of my questions. Very polite, efficient but very easy to talk to and work with. Everything happened so fast. Definitely an excellent business to use and lovely employees.
Regtransfers were perfect to deal with and very professional. Scott was awesome all through the transfer keeping me right up to date with everything. Will not hesitate to recommend or use again. Great service
Excellent quick and easy service. I was kept informed all the time and would recommend strongly to anyone. Very many thanks.
I would like to thank the sales team that I have spoken to but a special thank you to Ruby who has been great in sorting out the registration for me. I would recommend your company to friends and family.
Gary dealt with the purchase of my plate, which was bought for our daughters 21st, and arranged it so as everything was ready for the day.
I would like to thank Luke for his help and advice in the securing and transfer of the above registration. Luke was very polite and informative throughout the process with nothing being too much trouble. He answered any queries either via email or a phone call to complete the transfer in good time.
Fantastic service from start to finish. Very easy process. Everything was taken care of. I would highly recommend and would use you again.
I just want to thank all the staff and people at Regtransfers for the fantastic first-class service. Really stress-free and effortless. Quick service. Kept up-to-date with each step. Will highly recommend.
I owe a great big thank you to Lisa for all she did to get this plate to me. You have a first-class employee in this lovely lady.
Your sales team did a fantastic job and are a credit to the company for the quality of work and amazing customer service they supplied. Will deffo sell/buy through you again.
Very easy service to use. It was made very clear from the beginning exactly what was required and we found it especially helpful to receive an email to inform us when our documents had been received. Definitely recommended.
As a first time user, I was unsure how to proceed. It was so easy I could have done it stood on my head. All my concerns were unfounded. Delighted!
Great service and very quick. 5 stars. Thank you.
So easy to find a perfect reg for me. Doing it all online was a dream.
Can I just say how impressed I am with Regtransfers you have made what I thought was going to be a daunting process really easy and stress-free. I can't believe the speed in which you have dealt with my order. Thanks - a very happy customer.
Thanks for a quick easy transfer.. Very happy with the service I received. Will definitely use Regtransfers again.
Top class service from Louise. Highly professional and just lovely to deal with.
Great service, thank you.
Have used this service a few times and it's great that we can also finance if required. Bought plate for my sons 21st and have to say first-class service as always, Thank you
Excellent customer service from Ann. Polite patient. I will recommend your company. Very quick and easy transactions. I am very happy.
First class service. Easy to use and highly recommended.
Perfect. Made very easy by very helpful and professional staff.
I am really happy with my purchase. First time using Regtransfers, certainly won't be the last. Special mention goes to Shane, he was outstanding from the first phone call to the last phone call to tell me it's done and secured the number plate for me. He was very clear and prompt with instructions and ensured it was an easy and smooth transaction and you can tell he loves his job! Cheers, Shane!
From start to finish, the company were very professional and everything was done hassle-free. I was kept well informed at every stage of the sale and cannot praise you enough. I would highly recommend your service to any potential buyers of number plates.
Having purchased through Regtransfers previously, the service is as safe and straightforward as it could be. No hitches or complications, just good communication and an excellent result.
Thankyou to everyone at Regtransfers for a super fast delivery and great customer service on my purchase of plate.
Quick and easy. Very professional. Definitely go through them again.
Easy to understand and order. Quick response.
Wonderful service; can't be faulted. Thank you very much.
Great service. The process was so easy; Just had to put the plates on the car and inform insurance everything else was done for me. Will definitely be back. Thanks again.
The whole purchase was carried out in a professional and efficient way. I'm busy and have little spare time. George worked perfectly into this style which made it easy for me to make the purchase. Thanks very much.
Excellent service, I ordered my number plate online and had it on my car within seven days. The online purchase was so simple and quick and I took advantage of their fully managed transfer service. They took care of everything for me and I was kept informed by email and texts of the progress of my order, the whole process was very easy and straightforward.
It was our good fortune to speak to your sales advisor Adam who helped us through every stage of our purchase. I had no worries as he took care of every single thing and all I had to do was send the money. So, very happy to use this company for the future grandchildren.
Service given. I will be back.
Found the company and employees very courteous to deal with. You felt that they cared about you as a client. Would highly recommend them to others.
Absolutely delighted with the fantastic service received. Enquired for the registration number and paid for on 30th April and three days later it's on the car. I received an absolute faultless process from start to finish. Well done, thanks guys.
Once again, excellent service. My second time buying from your company. Thank you.
Just want to thank [your sales advisors] Joe and Stu for making it as smooth as possible. Would recommend, as a friend recommended to me. Thanks again.
Your sales advisor was really friendly and very professional. Would recommend Regtransfers as they provide the best service and unbeatable prices.
From start to finish, they kept me informed of progress.
Highly recommended. So professional, which is hard to find lately. Stress-free and constant communication through the whole process. Thank you.
I have recently received a cheque for the sale of my number plate and am pleased with Regtransfers. The retention form caused me some anxiety as I was nervous about completing it correctly. I had no need to worry. The company dealt with this on my behalf as it did with advertising and potential buyers' bids. Thank you very much for your efficient service. My input was minimal.
I was kept informed at all stages of the process, which itself proved to be swift and easy to use.
Sara provided an excellent service throughout the process. She was friendly and professional and dealt with all my queries promptly.
Really great service and a great plate for my company.
I am very pleased with the service I received. I had previously struggled to obtain the licence plate myself, hence I seeked your help. Very pleased with the overall service and communication. I will certainly recommend you to anyone that is looking to purchase a new plate.
Contacted Regtransfers and they were able to get me the plate I wanted no problem at a very good price and everything was sorted for me. Would highly recommend
Hassle-free and easy. Great service.
Derek was amazing and answered all of my questions. Very polite, efficient but very easy to talk to and work with. Everything happened so fast. Definitely an excellent business to use and lovely employees.
May I thank you for the manner in which you handled the sale on my behalf. You did everything for me, for which I am most grateful.
We have never purchased a private number plate so dealing with Regtransfers was a leap of faith. However, from start to finish, the team kept us up to date. Absolutely fabulous service. Thank you.
Ross, the young lad on the other end of the phone, was very helpful and I would highly recommend to anybody.
Great service by [your sales advisor] Max to get a three-digit plate that I have wanted for a while. Very informative and professional. Thank you, Regtransfers.