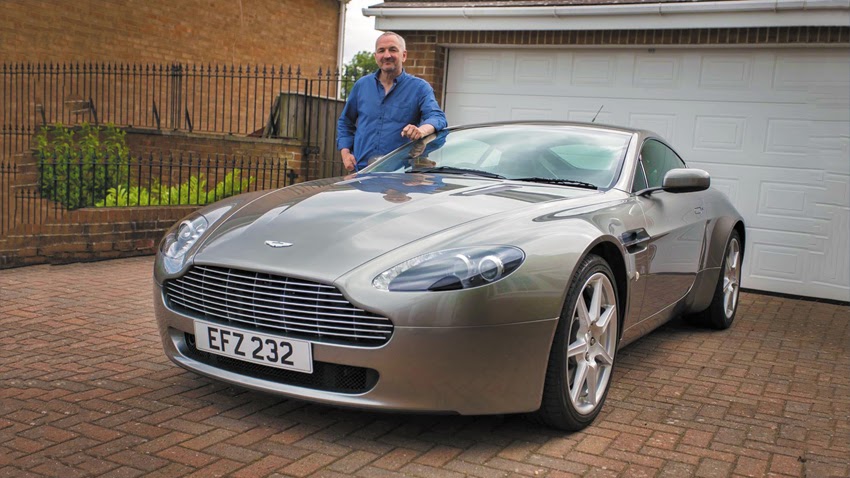 Determined - Stephen Close
When Stephen Close, from Hartlepool in Cleveland, bought his Aston Martin three years ago, he paid a lot of attention to detail before parting with his money.
"I did 18 months of research on Vantage V8s before I found the right colour and transmission," he says.
That same attention was the order of the day when Stephen went in search of a dateless number plate to mask the exact age of the car. "I selected EFZ 232 because EF were the original letters issued to cars registered by West Hartlepool County Borough Council over a century ago. Regtransfers offered a great, fast service for a very reasonable price."
Stephen also explored the possibility of buying a Ferrari but the second-hand prices were very high. "I was offered a Ferrari 430 for £48k nine years ago," he recalls. "The same car is now £68k!"
Expensive or not, Stephen hasn't given up on the idea and he says that his next 'Sunday car,' as he puts it, will be a Ferrari or a Lamborghini. "It will be second-hand, of course. The thought of all that depreciation on a new model almost makes my eyes bleed!"
Stephen has never been one for run-of-the-mill cars. "I bought a convertible Triumph Spitfire when I was 16 and learned to drive in it. Then a convertible TR7 and, when I 'grew up,' a Rolls Royce Silver Shadow 2.
I am now back to sports cars as long as my arthritis will allow me." The luxury of his nice cars is something Stephen has worked hard to afford. His lack of formal educational qualifications has never deterred him from pursuing his ambitions. Owning his own business manufacturing and selling blinds has provided the financial security he has needed.
Stephen believes that it is not the end of the world if a child doesn't do well academically. "It just made me more determined," he says.
"Regtransfers offer a great, fast service for a very reasonable price."