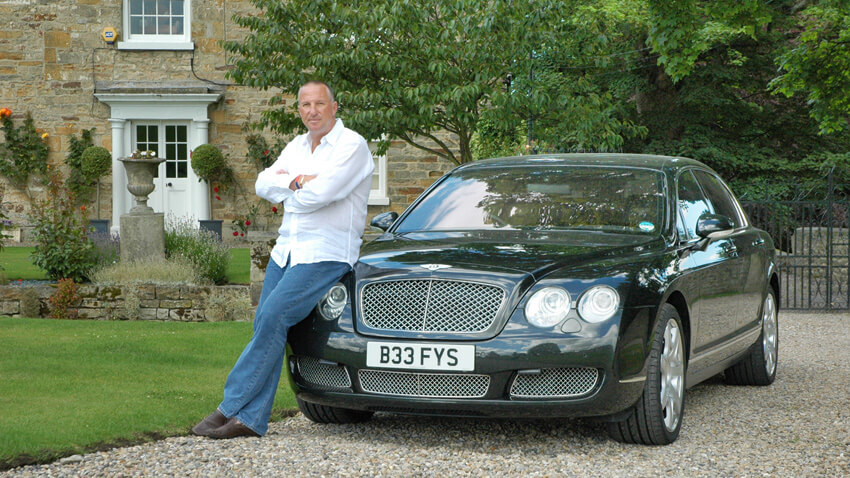 Sir Ian Botham part 2
"For the second half of the summer, it was a pleasure to commentate on the cricket, with the arrival of Kevin Pietersen as the new captain," he says.
His passion for the game has clearly survived beyond his retirement from the field. Botham cares about English cricket and he is supportive of the team itself, even if that support sometimes involves pointing out any shortcomings he might perceive; but it is well known that he is less supportive of decisions made by the selectors and others in charge. Botham, like many, lays blame at the selectors' door for many of England's lean periods. His outspoken opinions on what he believes to be the best interests of the England team do not always make for cordial relationships. Former coach Duncan Fletcher, who Botham described as being "past his sell by date" when calling for his replacement in 2007, indulged in some bitter, retaliatory sniping in his autobiography later that year.
The commentating is now Botham's main work, although he does have additional business interests and, of course, his work for Leukaemia Research, the charity of which he is now President.
"Sky is my main living and I have my own company, Mission Sports Management. Then, of course, there are Shredded Wheat and the beef and lamb ads. I drive a Volkswagen and I do a bit of PR for VW. I do a bit of PR work for a few people and companies. There are lots of little contracts around, but most of my time now is taken up with Sky. Shredded Wheat has been a long-term association, since 1981, and one that I enjoy doing. Good fun, good company. We have fun doing the filming.
"I think kids now probably know me best as the Shredded Wheat man, or the beef and lamb man. Yeah, Mr Shredded Wheat!"
Sir Ian is busier than ever, and estimates that he spends more time away from home now than he did when he was still playing.
"If anyone tells you retirement is winding down... Well, I don't know, I haven't got to that point yet. The only thing I actually retired from is the cricket field. "The summertime is at home, predominantly. The wintertime, October to April, I'm usually overseas. I might get home for Christmas - I will do this Christmas. It's India and the West Indies this winter, with Christmas at home. Then I'm away again until April. There's South Africa next winter, so that'll be Christmas away. 2010/2011 is Australia, so the whole winter and Christmas away again. It is a lot of travelling, but I love it. I love going around the world. In fact, Kath would not have it any other way. If I'm home for more than about four days, she'll have my bag ready at the back door."
The mention, earlier, of VW prompts us to ask about his cars.
"I've always liked cars. I think that any bloke that says he doesn't is either lying or he needs help! Every bloke loves cars. They are fantastic, great machines. From Mini Coopers to something like the Bentley, the Mercedes and the VW, they're all great. Kath has a Mercedes, my son's got a Discovery and his wife has an Audi something or other. Very fast thing."
And what is Sir Ian's favourite - his ideal car?
"My dream car? I think I'd actually like one that can fly. If there's one thing I hate it's sitting in traffic jams. So my ideal car would be able to fly. [Laughs] Maybe a helicopter, or something from Thunderbirds."