Regtransfers DVLA auction bidding service
Regtransfers has been bidding and winning at the DVLA private plates auction for decades. For a fee of just 10% of the hammer price, we will act as your agent at the auction to bid on your behalf and to keep you up to date with developments.
---
How the bidding service works
We don't just bid by telephone or online, we send experienced staff to the auction in person. We provide expert advice before the auction starts, as well as us calling you from the auction so you can listen to the bidding and speak to our expert as the sale is going on!
Here's an example to show how the costs are worked out.
NB: Although we have applied a guideline price of £5000 to the example registration, you can, of course, choose to bid higher than the guideline price to maximise your chance of success. However, if the number sells at auction for less than the guideline price you will pay less. For example:
| | |
| --- | --- |
| Guideline price estimated by Regtransfers | £5000 |
| Hammer Price | £5000 |
| Auctioneer's Buyer's Premium (8%) | £400 |
| Our fee (10%) | £500 |
| VAT on hammer price and fees | £1180 |
| DVLA assignment fee | £80 |
| Total | £7160 |
| | |
| --- | --- |
| Guideline price estimated by Regtransfers | £5000 |
| Hammer Price | £3000 |
| Auctioneer's Buyer's Premium (8%) | £240 |
| Our Fee (10%) | £300 |
| VAT on hammer price and fees | £708 |
| DVLA Assignment Fee | £80 |
| Total | £4328 |
Why use our service?
Experience is the key
Our auction team has unequalled experience of the DVLA auction. Regtransfers is the only dealer to to have physically attended every single auction since they started in 1989. Our success rate is high: Regtransfers wins more lots at DVLA auction than any other dealer.
Reliability is essential
Regtransfers staff remain at the auction from when bidding begins on the very first lot to when the hammer falls on the very last. Unlike other dealers, we don't depend on unreliable phone or internet connections to place our bids.
Personal service
If you want, our team will speak to you from the auction and will offer updates, options and advice in real time. If you decide to increase your maximum bid halfway through the sale of a lot, that's no problem. You'll even be able to hear bids as they are placed in the saleroom.
Join the thousands of people whose private registrations we have secured at DVLA auction
Our signature plates couldn't be better. It's actually difficult to find something that spells exactly what you want, but Regtransfers delivered our ideal registrations, not once but twice! They're a real topic of conversation when people see us and I'm certain that they help us raise our profile and promote the business.

I couldn't be happier with the service we received from Regtransfers - they were helpful, friendly and super efficient.
Sally Pickes - Owner/Manager, The Bowgie Inn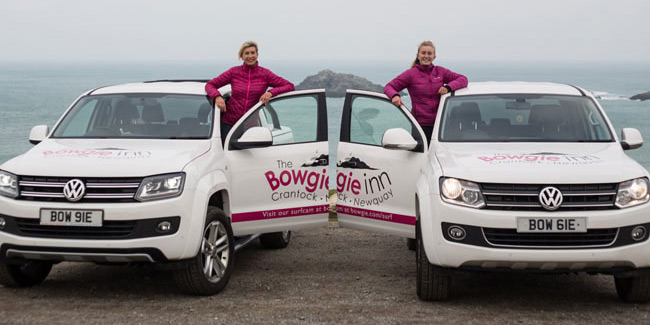 There are no plates to bid on at present. Please try again later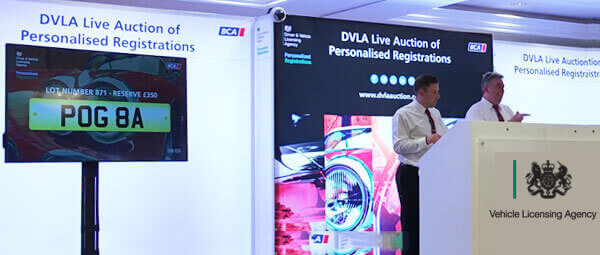 Click to Search all our number plates.
For number plates format information see Car registrations formats.