DVLA registration auction
---
59 NE
This number has never been issued and will be sold at the DVLA auction on the 15 May 2020.
---
Show your interest
For guideline prices and more detailed information regarding the auction process, please complete the form and an advisor will contact you shortly after.
About the service
The service offers you the ability to actively participate in DVLA Auctions without you having to attend. Unlike similar providers we actually attend the event and act as your proxy.
Our being present on your behalf can give you an edge over those bidding via other methods such as via the DVLA website.
We are present during the entire auction day from the first lot to the last.
A DVLA Auction success story
Our signature plates couldn't be better. It's actually difficult to find something that spells exactly what you want, but Regtransfers delivered our ideal registrations, not once but twice! They're a real topic of conversation when people see us and I'm certain that they help us raise our profile and promote the business.

I couldn't be happier with the service we received from Regtransfers - they were helpful, friendly and super efficient.
Sally Pickes - Owner/Manager, The Bowgie Inn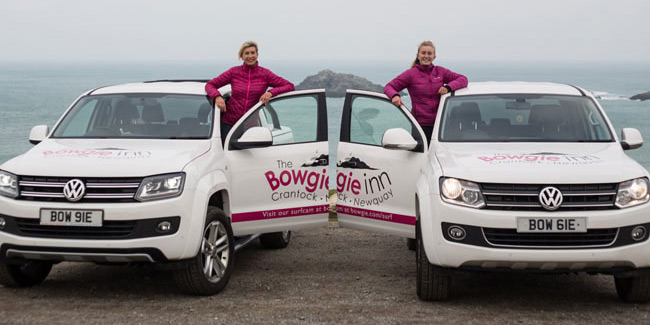 A wealth of experience
We've attended every DVLA auction since the inaugural Bond Street auction in London, in 1989. Since then we have secured thousands of great registrations for our customers.
Bespoke expertise
When you choose us to act as proxy in DVLA auctions, you will be connected to your Regtransfers expert during the auction of the registration you are bidding on. You can even listen in and react accordingly to events as they unfold.
No win no fee
You only pay us a hammer price of 10% if you win the auction so you;ve nothing to lose. We do however ask that you commit to a refundable 25% deposit of the total (see the examples below).
Example auction breakdown
Please find below the typical breakdown of hammer prices including each of the applicable fees.
Example 1
Example 2
Hammer price
£3000
£5000
Auctioneer's buyers premium (8%)
£240
£400
Our fee (10%)
£300
£500
VAT
£708
£1180
DVLA assignment fee
£80
£80
Total
£4328
£7160
Specific hammer price details are supplied to all winning bidders shortly after the auction.