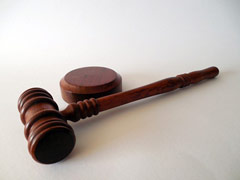 What is the Regtransfers Auction?
The Regtransfers Auction is a premium online service that provides customers who already have their plate listed with Regtransfers with the opportunity to list their plates in an online auction for others to bid on. It also offers buyers an excellent opportunity to purchase registration marks securely in an online auction environment. Our auction differs from many other online auctions in that we specialise in selling registration marks and draw on over 30 years experience in the marketplace to ensure that the transfer process is overseen securely and legally by Regtransfers staff.
Why use the Regtransfers Auction?
Regtransfers have been trading since 1982 and draw upon this immense industry experience to deliver a safe and secure service. We understand that, with the rules and regulations governing the transfer of registration marks, it can be a daunting experience for customers unfamiliar with the industry. We aim to offer the most straightforward, most secure and best overall online auction facility for buying and selling registration marks in the UK.
Registration Transfers Ltd. is a member of the CNDA (Cherished Numbers Dealers Association).