We now accept Apple Pay
If you use a compatible Apple device you will be able to select this payment option at checkout.
If viewing on a supported iPhone:
Set Up Now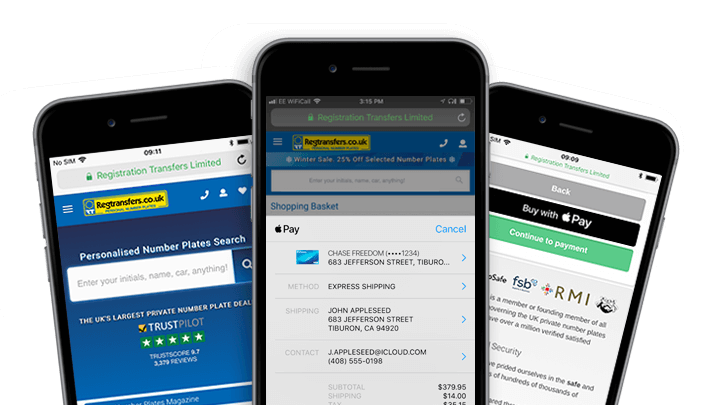 New to Apple Pay? Here's how to use it.
Adding your card to Apple Pay
To add your credit or debit card to your iPhone, open the Wallet app and tap the plus (+) sign in the upper right-hand corner. If you are adding a new card, simply follow the on-screen instructions. If your card is already registered with Apple, you can add it by entering the card's security code.
For more detailed information on setting up Apple Pay on your phone, visit the Apple Pay support page.
Completing your purchase
Click on the 'Apple Pay' button; select the card you wish to pay with and then place your finger on Touch ID to complete your payment. It really is that simple.
iOS devices supported
iPhone
iPhone X
iPhone 8 / iPhone 8 Plus
iPhone 7 / iPhone 7 Plus
iPhone 6s / iPhone 6s Plus
iPhone 6 / iPhone 6 Plus
iPhone SE
iPad
iPad Pro
iPad (5th generation)
iPad Air 2
iPad mini 4
iPad mini 3
Mac
MacBook Pro with Touch ID
A Mac model introduced in 2012 or later with an Apple Pay-enabled iPhone or Apple Watch